—thanks to his brilliant brother Tadashi and their like-minded friends: adrenaline junkie Go Go Tamago, neatnik Wasabi, chemistry whiz Honey Lemon and fanboy Fred. When a devastating turn of events catapults them into the midst of a dangerous plot unfolding in the streets of San Fransokyo, Hiro turns to his closest companion—a robot named Baymax—and transforms the group into a band of high-tech heroes determined to solve the mystery.
The film will be directed by Don Hall and Chris Williams, and will be the 54th animated feature in the Walt Disney Animated Classics series. Big Hero 6 will be the first Disney animated film to feature Marvel characters since The Walt Disney Company's acquisition of Marvel Entertainment in 2009.
The film will be released on November 7, 2014 by Walt Disney Pictures.
Plot
Set in a fictional metropolis called San Fransokyo (a portmanteau of San Francisco and Tokyo), a young robotics prodigy named Hiro Hamada and his self-created robot Baymax uncover a criminal plot and pull together a team of inexperienced crime-fighters,including Wasabi-No-Ginger, Honey Lemon, GoGo Tomago, and Fred to solve the mystery surrounding the crime.
Style and Treatment
In terms of the film's animation style and settings, the film will combine Eastern world culture (predominantly Japanese) with Western world culture. 
In May 2013, Disney released concept art and rendered footage of San Fransokyo from the film.
On December 31, 2013, it was reported that Chris Williams had joined Hall as director, while Roy Conli had replaced Kristina Reed as producer.
In researching robotics, the film's team consulted with engineers at Carnegie Mellon University who were working in the new field of "soft robotics" using inflatable vinyl. Hall stated that the technology "will have potential probably in the medical industry in the future, making robots that are very pliable and gentle and not going to hurt people when they pick them up." In terms of Baymax's design, Hall mentioned that the look of the mechanical armor took some time "because of the sheer amount of robots out there and just trying to get something that felt like the personality of the character." Co-director Williams stated "A big part of the design challenge is when he puts on the armor you want to feel that he's a very powerful intimidating presence...at the same time, design-wise he has to relate to the really adorable simple vinyl robot underneath.
Meet the Character
Recently Disney introduced character Baymax Check out awesome animation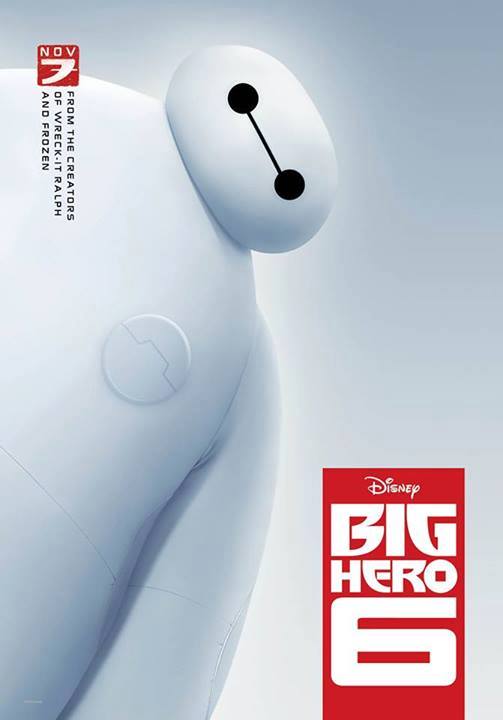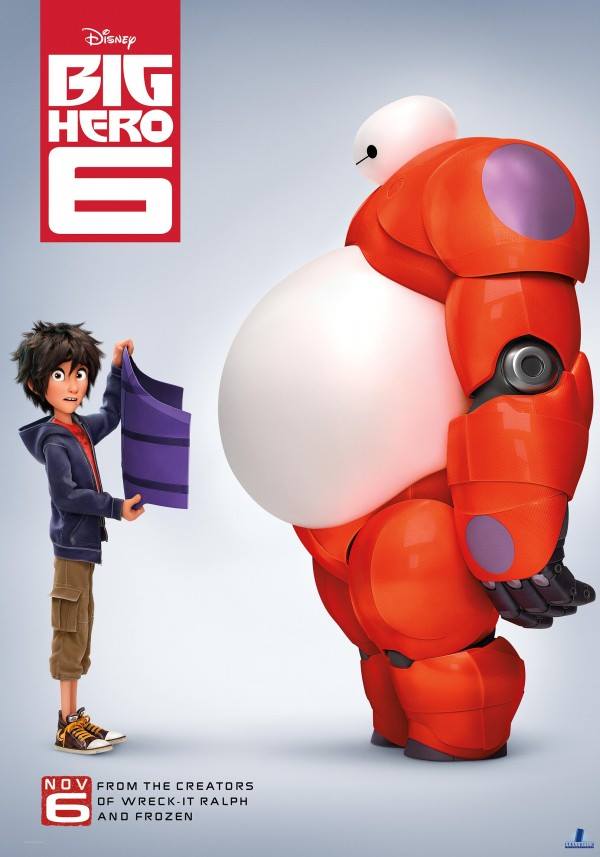 This email address is being protected from spambots. You need JavaScript enabled to view it.